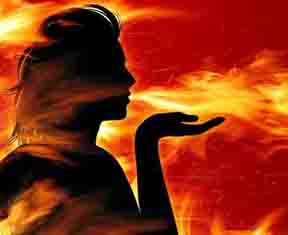 Burning Woman...there's a fire burning inside of you. Can you feel it?
If not, then it's possible that your inner flame has gone out (burnout?) and needs rekindling and ignition.
Fire represents power and is symbolic for the passion in our souls. Fire, sometimes seen as a destructive force, is actually our life force.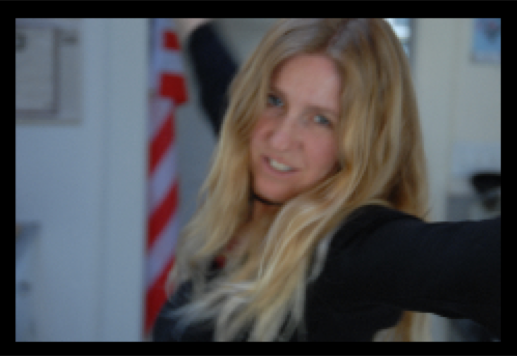 Wendi Olson is a playwright and educator who uses performance art ritual for personal empowerment. For 20 years, Wendi has been guiding women to experience the transformative power of creative expression.
After her divorce, alone in a cabin in the snowy mountains, with only an empty, cold wood stove for company, Wendi literally had to learn to make fire and then rekindle her own inner flame.
Burning Woman. Rekindle your fire! Let's go on a "gathering trip." First, we'll collect kindling in the redwood forest at Stillheart Institute (during Fall 2011 Wisdom Woman Weekend). Then, we'll use sticks and cones to create an art piece. Next, we'll learn the secrets of building a fool-proof fire and then gather round the communal fireplace to toss in our offering, and watch the fire ignite!
Once you've lit (or re-lit) your inner flame--you can feel the sparks fly! Take home your Instant Fire Starter Kit...for those times when you need a figurative kick-start to heat up your life.
Find out more about Wendi Olson: http://wendiolson.com
Wisdom Woman Weekend
at Stillheart Institute, Woodside
December 2 to December 4